by Jon Heinl January 20th, 2012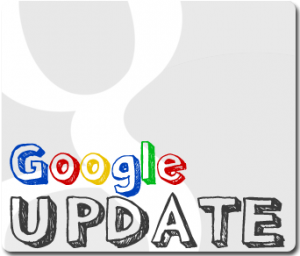 Yesterday, Matt Cutts, head of Google's webspam team, confirmed on the Inside Search blog (and webmaster central blog) the algorithm change he forewarned us all about in November.
For all of you who may not have attended Pubcon 2011 in Las Vegas or missed the post on Search Engine Land, Cutts warned:
"If you have ads obscuring your content, you might want to think about it."
Well, yesterday Google started rolling out the algorithm change that could affect websites that don't have much content "above-the-fold" which intern may prevent these types of pages/sites from ranking highly in Google's SERPs. The algorithm update affects less than 1 percent of global searches so you may or may have not noticed this update yet.
I Have Ads Above-The-Fold. Should I Be Concerned?
If you have ads above-the-fold you don't need to freak out. Google understands the monetization of websites BUT, if your content on the webpage is currently being pushed down below the fold by large, fugly ad blocks, you should probably consider a webpage layout change, especially if notice your organic ranks begin to slip.
Think Your Website Has Been Affected?
If you feel your websites has taken a hit by the new page layout algorithm update, you might want to consider your current page layout and monetization strategy. Google Labs has a nifty little browser size tool you can use to see how people are actually viewing your pages. If you notice that only a small percentage of Internet users can see your content without having to scroll, you may have a problem.
I've Updated My Pages, Now What?
After you've made the necessary changes to your pages, Cutts stated it can take "several weeks" on a typical website as Google re-crawls and processes the changes you've made. However, depending on the size of your website it could take even longer.
For more information on the page layout algorithm change, visit Google's Inside Search blog.
This post was written by Jon Heinl