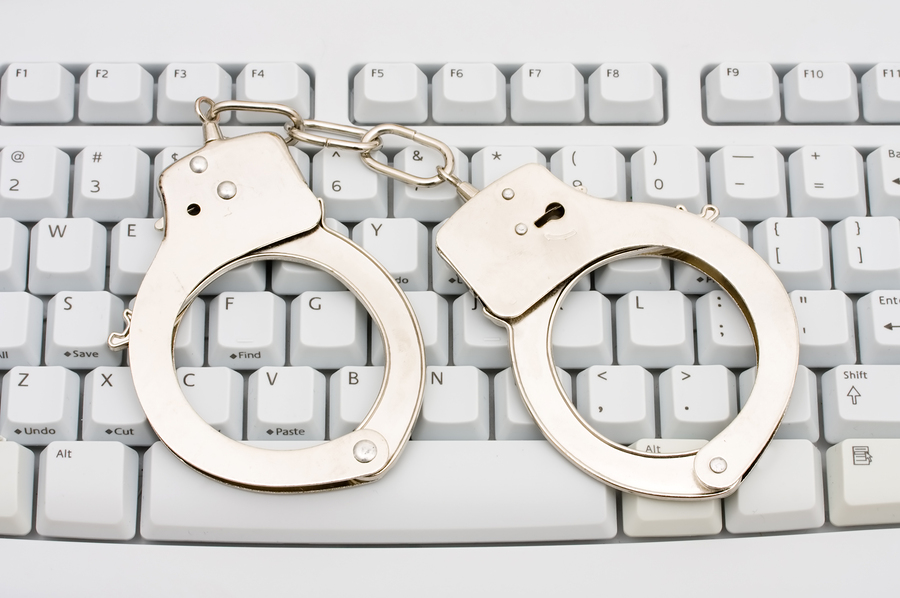 Social Media Marketing Crimes
For both new adopters of social media and those who have had a fan page since their conception, blunders are inevitable. Like many other elements of marketing, trial and error is necessary for discovering what works best, and as our expectations and ideals continue to grow and evolve at a rapid pace, so must our best practices. Take the time to learn from the mistakes of others and the findings of social media marketing experts in order to avoid a slip-up that might cost your brand its good name.
1. Failing to Treat Your Customers as You Would in Person
The conversation element of social media is essential. Today's customers expect a particular level of customer service from brands on social media. Despite the screens that separate us, everyone your brand interacts with deserves more than an impersonal auto response to their questions and concerns online. If you were speaking with customers at a help desk in a store, you wouldn't give them all the same generic answer. Taking the time to respond properly to each tweet or comment is essential to managing your online brand.
That being said, you would also be expected to respond as quickly as possible to each customer. While there is wiggle room here, a recent study showed:
32% of customers expect a response from a company on their social media site within 30 minutes
42% of customers expect a professional response within 60 minutes
57% percent of all respondents expect the same response during the night and on weekends as they would expect during business hours
In other words, the fast-moving world of technology expects the same on both ends. If you're unable to answer a question immediately, you should still always reply with a simple "I'm sorry, I will get back to your shortly" – and then do it.
2. No Long-Term Strategy
In order for long-term success, you should be committed to developing a plan for your social media marketing that helps you to meet your goals. The first step towards a strong social media marketing plan includes committing to at least 12-24 months of solid engagement and posting. It generally takes time to develop a fan base, and in order to measure your success, you need to track your efforts over a lengthy period.
This strategy should also consider whom you are trying to reach and what you are hoping to accomplish. If you have an online store, this is where you may be looking to point your customers. And if your target demographic is adults over the age of 30, Facebook is where you'll want to focus most of your efforts. Social media can improve your business, but you have to pinpoint the specific direction you plan to take.
3. Forcing a Message
Your followers will soon dismiss a tired message that simply promotes your products or services. Red Bull's marketing is a great example of this: Instead of focusing their promotion on their beverage itself, they dug deeper, and connected with a fan base that was interested in a fast-paced, active lifestyle. Rather than focus on what you want to get from your customers, focus on what they are looking for. Share powerful images on Instagram, ask questions on Twitter, and display quotes that invoke emotion on Pinterest. By keeping your customers engaged and interested, you will prove brand value and authority.
4. Carelessly Auto-Posting
When you link your social media accounts, you might think you are saving time and being efficient by auto-posting from one platform to the next. You write a tweet and also post it to Facebook, or you create an Instagram image and simultaneously tweet it. However, these platforms all work in different ways, and content should be tailored for them specifically.
For example, a tweet is generally short, and may include one or two hashtags in order to give it context. On Facebook, hashtags are still new (and used improperly, some may argue), and you have more characters to give your post context. When you share an Instagram post to Twitter, the user must click on the image and leave the platform in order to view it, which most users are not fond of.
5. Focusing on Quantity, Not Quality
Whether it's followers or blog articles, too many companies measure their numbers and not their results. Quality content and leads are much more important than racking up a large number of followers and frequently adding mediocre posts to your blog. When the focus turns to meeting numbers and not pure quality, you will draw a less engaged audience and fill your website with content that does more to hurt than help you.
The ever-shifting popularity of social media platforms and etiquette may seem overwhelming, but your business can profit greatly from increased target audiences. Start with one platform where you believe your target audience spends most of their time, and work to build a strong presence there.